Arguments:
Description:
Draw a random colored plasma fractal on selected images.
This command implements the so-called
Diamond-Square
algorithm.
Default values:
alpha=1, beta=1 and scale=8.
This command has a tutorial page.
Example of use:
$ gmic 400,400,1,3 plasma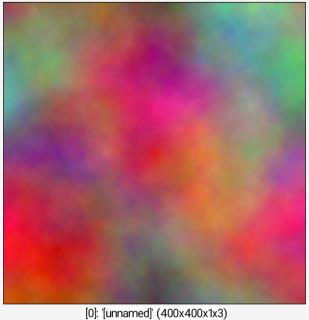 G'MIC is an open-source software distributed under the CeCILL free software licenses (LGPL-like and/or
GPL-compatible). Copyrights (C) Since July 2008, David Tschumperlé - GREYC UMR CNRS 6072, Image Team.