gaussians3d
Arguments:
Description:
Convert selected 3D objects into set of 3D gaussian-shaped sprites.
Example of use:
$ gmic
image.jpg
r2dy 32 distribution3d gaussians3d 20 colorcube3d primitives3d[-1] 1 +3d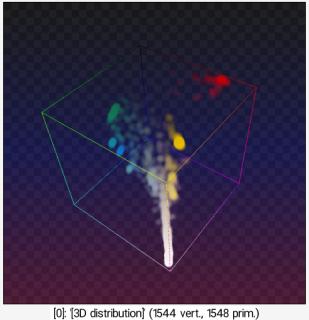 G'MIC is an open-source software distributed under the CeCILL free software licenses (LGPL-like and/or
GPL-compatible). Copyrights (C) Since July 2008, David Tschumperlé - GREYC UMR CNRS 6072, Image Team.