Here are some screenshots illustrating various uses of G'MIC. It shows how it is able to process and visualize different types of 1D/2D/3D image datasets. G'MIC is actually a handy toolbox for many image/signal processing applications. See also the Gallery section for more detailed examples on its use. You can also try the online version of G'MIC to try some of the filters it proposes.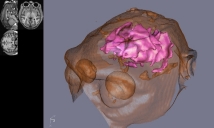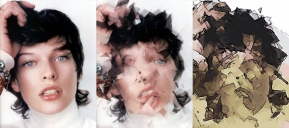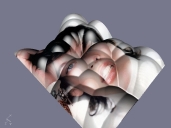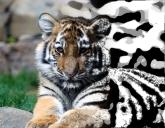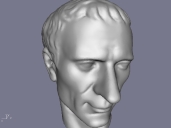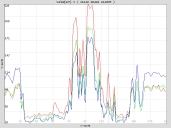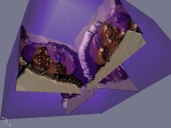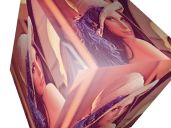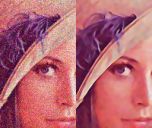 G'MIC is focused on the design of possibly complex pipelines for converting, processing and visualizing generic 1D/2D/3D multi-spectral image datasets. This includes of course color images, but also more complex data as image sequences or 3D(+t) volumetric float-valued datasets. To do so, G'MIC defines a lightweight but powerful script language (the G'MIC language) dedicated to the design of image processing operators and pipelines.
G'MIC is an open framework: the default language can be extended with custom G'MIC-written commands, defining thus new available image filters or effects. By the way, G'MIC already contains a substantial set of pre-defined image processing algorithms and pipelines (more than 1000). G'MIC is natively multi-threaded. It uses OpenMP to take advantage of multiple cores for speeding up the computation of image processing operations.
G'MIC has been designed with portability in mind and runs on different platforms (Windows, Unix, MacOSX). Since 2008, it is mainly developed in the Image Team of the GREYC laboratory, in Caen/France, by permanent researchers working in the field of image processing on a daily basis.
Other interesting technical aspects of G'MIC are:
It can process a wide variety of image types, including multi-spectral (arbitrary number of channels) and 3D volumetric images, as well as image sequences, or 3D vector objects. Images with different pixel types are supported, allowing to process flawlessly images with 8bits or 16bits integers per channel, as well as float-valued datasets.
It internally works with lists of images. Image manipulations and interactions can be done either grouped or focused on specific items.
It provides light but efficient visualization modules dedicated to the exploration/viewing of 2D/3D multi-spectral images, 3D vector objects (elevation map, isocurves, isosurfaces,...), or 1D graph plots.
It is highly extensible through the possible inclusion of custom command files which add new commands that become understood by the language interpreter. Thus, users can design their own image processing library on top of G'MIC.
It proposes commands to handle custom interactive windows where events can be managed by the user.
It is based on the latest development version of the CImg Library, a well established C++ template image processing toolkit, created and maintained by the same team of developers since 1999.
Project Managers and Main Developers:
If you appreciate what we do on G'MIC, please consider supporting us !
Contributors:
Sylvie Alexandre (packaging, testing, filters).
Partha Bagchi (packaging).
Daniel P. Berrangé (packaging).
Sébastien Bougleux (debugging).
Jérome Boulanger (code, testing).
Claude Bulin (packaging).
Aurélien Ceyden (packaging).
Matthew Callaghan (filters).
François Collard (testing).
Christophe Couronne (G'MIC online).
Patrick David (testing).
Frederic Dervernay (code).
Maxime Daisy (code, testing).
Iain Fergusson (filters).
Tobias Fleischer (code, testing).
Roberto Ferramosca (packaging).
Jérome Ferrari (code, testing, tutorials).
Andrea Ferrero (code, testing, builds).
Chris Fiedler (gfx).
Gentlemanbeggar (filters).
David Gowers (testing).
Silvio Grosso (debugging).
Claes Holmerson (tutorials).
Arto Huotari (filters).
Dan Leinir Turthra Jensen (debugging).
Martin Jambon (filters).
Tom Keil (testing, filters, tutorials).
Andy Kelday (testing, filters).
Sander Knopper (testing, cmake build).
Alan Kwan (afre) (testing, filters).
Angelo Lama (testing, EKD integration).
John Lakkas (filters).

Stephane de la Linuxerie (design).
Mahvin (mascot design, design).
Mark (translation).
Jovana Milutinovich (translation).
MareroQ (translation).
Ramón Miranda (testing, translation).
Tou Omiya (translation).
PhotoComiX (testing, translation, filters).
Garry Osgood (documentation, filters).
Jehan Pagès (code, testing).
Stanislav Paskalev (filters).
James Prichard (testing, filters).
Mauro Quercia (translation).
Josef Radinger (packaging).
Guilherme Razgriz (translation).
Boudewijn Rempt (Krita integration, code, testing).
Reptorian (filters).
David Revoy (mascot design, testing).
Karsten Rodenacker (testing, packaging).
Marc Roovers (clut data).
Dani Sardaà (translation).
Jonathan-David Schröder (bindings for Python, Blender nodes).
Yuri Shemanin (debugging).
Stepanekos (translation).
Thorsten "otto" Stettin (packaging).
Jan Tojnar (code, testing).
Lukas Tvrdy (Krita integration).
Ingo Weyrich (optimizations).
Martin Wolff (debugging).
Bernd Zeimetz (packaging).
Matthias Zepper (testing).
G'MIC is an open-source software distributed under the CeCILL free software licenses (LGPL-like and/or
GPL-compatible). Copyrights (C) Since July 2008, David Tschumperlé - GREYC UMR CNRS 6072, Image Team.