Arguments:
Description:
Set names of selected images.
If selection is empty or not explicitely specified, it represents the last
N
images of the list, where'N' is the number of specified arguments to the command
name
.
If the selection contains a single image, then it is assumed the command has a single name argument (possibly containing multiple commas).
If the selection contains more than one image, each command argument defines a single image name for each image of the selection.
(equivalent to shortcut command =>).
This command has a tutorial page.
Example of use: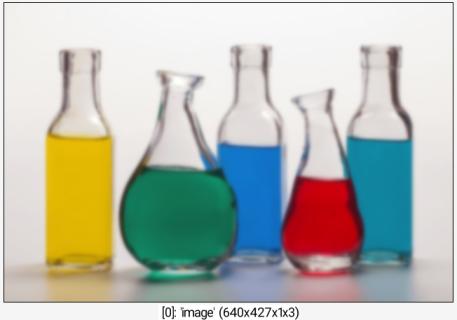 G'MIC is an open-source software distributed under the CeCILL free software licenses (LGPL-like and/or
GPL-compatible). Copyrights (C) Since July 2008, David Tschumperlé - GREYC UMR CNRS 6072, Image Team.